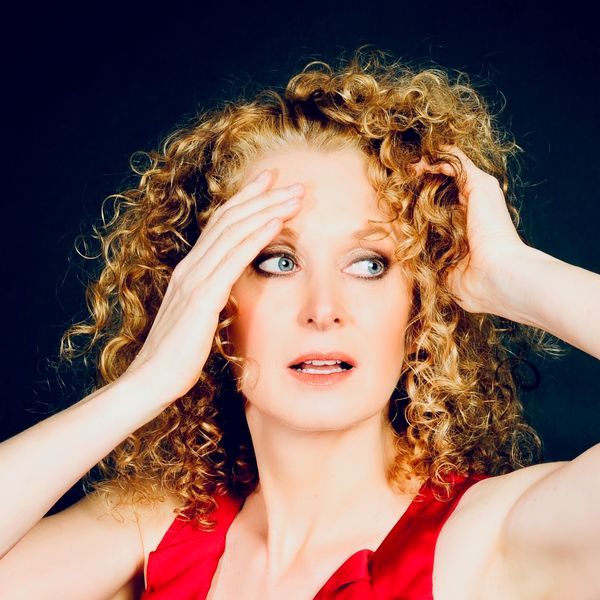 When I was a young singer I went to a lot of jam sessions. Jams are great for meeting other musicians, learning how to improvise, and how to communicate with other players. You get up onstage with other 'jammers' who you've never rehearsed with, you decide on a tune and a key, and then you give your chops a spin! 
I learned a lot this way, but there was one jam session in particular where I learned something unexpected. 
I got up onstage and sang an old blues song. I remember feeling relaxed and spontaneous with my interpretation, and the groove was in the pocket. It was fun. When I got offstage I took a seat at the bar, and some girl came up to me and asked, "How do you do that?" 
"How do I do what?" I responded, unaware of what she was referring to. 
"How do you get up onstage knowing everyone is judging you, criticizing what you're wearing, analyzing every note – tearing you apart?" 
I was silent for a minute because I was still taking in what she'd said. I realized I was completely oblivious to the audience's judgment of me. Maybe that was naive, but it had never occurred to me before. 
I wasn't offended by her remark, nor did I assume she was criticizing me directly. (Who knows, maybe she was!) Rather, it made me realize that for some reason, I'd never learned to be fearful of getting up onstage. 
Maybe my ingrained confidence came from the early childhood experience of entertaining my neighbours and cousins on the backyard stage. I didn't grow up with television – my imagination found an outlet in making up songs, scenes and stories, and broadcasting them live from under the cedar trees that lined the borders of our cottage property, deep in the woods of British Columbia. It seemed the most natural thing in the world to communicate this way. Some performances got more jubilant reactions than others, which may have bombed, but the varied responses all seemed to be part of the fun. 
As I got older, I learned that we all judge each other to some degree. But since I've always been naturally inclined toward seeing the good in others and noticing their strengths, I must've assumed that others did the same for me. 
I still don't worry much about what others think. My career path and life have been so unconventional that I wouldn't expect anyone to understand. What matters is that we all have the courage to get up there and do our thing: whatever it is that makes us feel alive. 
What makes you feel alive, in spite of what others might think?

Originally published in Life As A Human