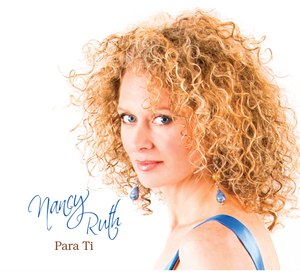 In the music biz, we're often conditioned to believe that a dream come true is getting the coveted 'record deal.' It suggests recognition and a leg up to greater success, which to me mostly means still getting to do my thing, but with more support. 
So in 2012 I signed a deal with the Spectra Jazz label (part of the Spectra Music Group) in the U.S. 
The guy who signed me was very enthusiastic about my CD Para Ti, saying it was an elegant, timeless work of art. He sincerely believed in my music for its original sound, which is neither jazz nor flamenco nor latin, although it has all of those elements. 
We worked on a U.S. based line-up for tours and started getting some great press. So far so good… then, he suddenly left the company without explanation. I later connected with some other acts he'd signed and they told the same story: yes, he pretty much disappeared. 
I spent the next two years trying to get out of the contract, in order to get my digital rights back. 
According to my contract with Spectra, they were to deliver quarterly reports, which never materialized. I never saw a dime, and they refused to share their accounting records with me.  Although they breached our contract on several points, I didn't want to incur any more legal fees, so I let it go. I've since put the album back up on digital platforms on my own as an independent. 
Looking back, I did my part correctly. Co-writer agreements were signed and songs were properly registered. The deal was approved by a well known music law firm in Vancouver. I paid all the legal fees and did my homework. Still, the music business is a risky one. 
We keep moving forward. Artists have an intrinsic thirst for the process of creation. During the time that Para Ti was out of my hands, I wrote another album (Sangria Jam). I'm always gathering ideas for the next album. I think the moral of the story is to keep informed as the business changes, don't get pushed around, stay in the creative flow as much as possible, and just do the best you can. It's also helpful to know what your specific goals are (sales? Touring? Licensing?). There is no secret formula in this rapidly changing business, and priorities change. In my case, it's all about keeping my composition juices flowing and developing my music for the live show. No label needed.